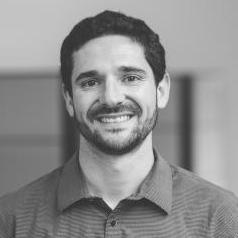 Michael Flum
Chief Executive Officer and President
Michael Flum joined the Company in June 2018 as Vice President of Operations & Alternative Data. He was elected Chief Operating Officer in October 2019 and subsequently President in October 2020, and was finally elected as Chief Executive Officer in May 2023.
Prior to joining CreditRiskMonitor®, Mr. Flum served as Vice President of Operations at Gullett & Associates, Inc., a Houston-based midstream oil & gas survey and drafting firm from 2016-2017. Mr. Flum held various engineering and project management roles at Enterprise Products Partners, a Houston-based midstream oil & gas owner/operator from 2009 to 2016. During his time in the energy sector, Mr. Flum managed the completion of pipeline and plant projects totaling more than $1.3 billion. Mr. Flum holds an M.B.A. from Columbia Business School as well as a B.S. in Mechanical Engineering and a B.A. in Religious Studies from Rice University.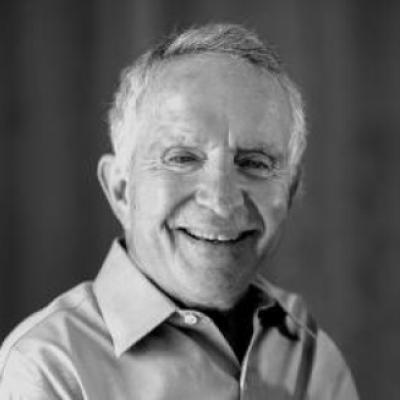 Jerry Flum
Executive Chairman of the Board
Jerry Flum is a former hedge fund manager and lawyer. He served as Chief Executive Officer and Chairman of the Board of Directors of CreditRiskMonitor® from 1999 to 2023 before transitioning to his current role. Before CreditRiskMonitor®, Mr. Flum held a series of investment leadership roles, including as an institutional security analyst, research and sales partner at an investment firm, and founder and general partner of a private investment pool.
Before entering the investment business, Mr. Flum practiced law, helped manage a U.S. congressional campaign and served as a legal and legislative aide to a U.S. Congressman. He has been a guest lecturer at the Massachusetts Institute of Technology/Sloan School of Management Lab for Financial Engineering. He served in the USMCR and holds a B.S. in Business Administration from Babson College and a J.D. degree from Georgetown University Law School.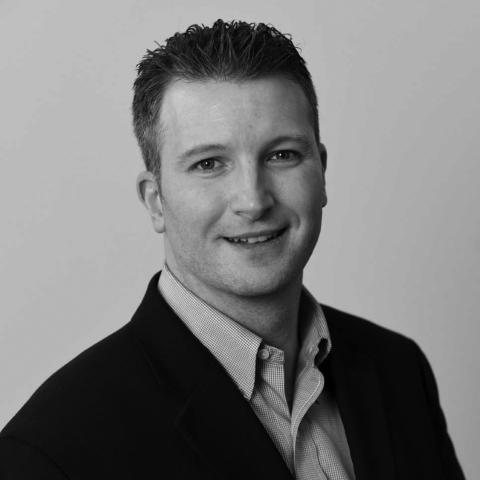 Steven Gargano, CPA
Senior Vice President and Chief Financial Officer
Steven Gargano, CPA has more than 20 years of experience in financial services, product development, workflow optimization, operations, customer experience, and financial technology. Prior to joining CreditRiskMonitor®, he was the Managing Director and Head of Financial Information & Risk Analysis for over $12B in assets at 1199SEIU Pension and Benefit Funds. Before that, he served as a Senior Managing Director and Head of Product Development and Customer Support for U.S. Bancorp Fund Services' Alternative Investment Solutions division. Prior to that, he was the Managing Director and Head of the Planning, Strategy, and Implementation Group for the Accounting, Finance, and Back Office groups at Mariner Investment Group. Prior to joining Mariner, he worked at Deloitte & Touche within the firm's Investment Management Business Advisory Services consulting group in New York. Prior to that, he held the Product Controller position at Gabelli Asset Management responsible for managing the middle office and its functions for all alternative products and their respective trading activities. He started his career at Arthur Andersen working as an auditor in the Financial Service Industry Asset Management & Capital Markets Group specializing in brokerage and hedge funds. Recently, he served as Head of Finance & Operations for financial technology platforms specializing in creating technology and service models for private equity, hedge fund, wealth management, and service providers. 
Mr. Gargano is a graduate of Harvard Business School. In addition, he graduated with honors from Cornell University in Applied Economics, Management, and Accounting. He also serves on the board of Cornell University's College of Business. He is a Certified Public Accountant, and a participating member of the NYSSCPAs.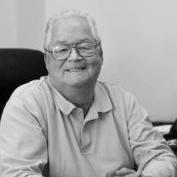 Michael Broos
Senior Vice President and Chief Technology Officer
Michael Broos has been Chief Technology Officer since December 2001. He has more than 40 years of experience leading technology teams in the development and implementation of software applications for the Internet, Windows, DOS, and mainframes.
Before joining the Company, Mr. Broos was Senior Vice President of Technology for About.com; Chief Technology Officer of Fan2Fan.com; Chief Technology Officer of AKA.com; Vice President of Internet Solutions for Inventure.com; and Vice President of Software Development for Dun & Bradstreet for eight years.
Prior to joining Dun & Bradstreet in 1990, Mr. Broos was an independent consultant and entrepreneur for 10 years, during which time he co-founded several software companies, including Infocom (the creators of Zork). Mr. Broos began his career with a ten-year stint on the academic computer research staff of the M.I.T. Laboratory of Computer Science, where he developed interactive, graphical and email-based applications for the ARPANET (the precursor of today's Internet).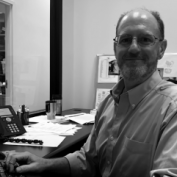 Michael Clark
Senior Vice President, Information Technology
Michael Clark was promoted to Senior Vice President of Information Technology in August 2018 and is now responsible for all aspects of technology. Previously, he had been Vice President of Software Development since May 2002. Mr. Clark brings more than 30 years of software design and development experience. Prior to joining the Company, from 1997-2001, Mr. Clark was Director of Software Development for The Technology Group, creating early web-based smart-document and legal expert systems. From 1988 to 1996 he helped develop the award-winning word processing system Nota Bene, enabling multi-lingual document editing in Windows and MS-DOS systems.
Mr. Clark has a B.A. in Computational Mathematics from the University of Buffalo.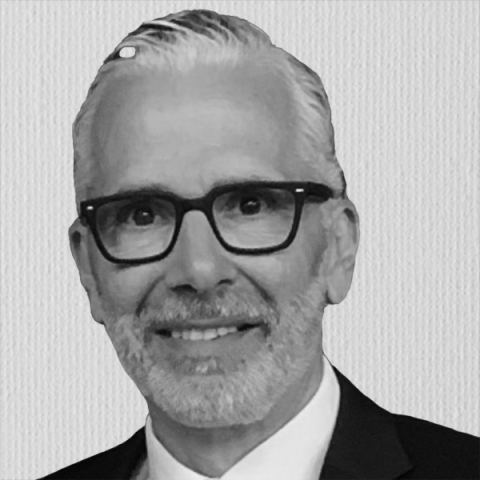 Peter Roma
Senior Vice President, Sales & Service
Peter Roma joined the Company in October 2004 as an Account Executive. In 2010, he was promoted to Vice President of Sales where he was tasked with implementing firm wide the sales process he had developed while an Account Executive. In August 2017, he was promoted to the newly formed position of Senior Vice President of Sales and Service, and is now responsible for both new sales growth and the servicing of our current subscriber base.
Mr. Roma has more than 35 years of sales experience. He started with Metropolitan Insurance Company but spent most of his career in financial services working for Shearson Lehman Bros., Inc. and then Merrill, Lynch, Pierce, Fenner & Smith where he was a Vice President-Private Client.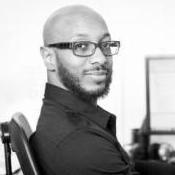 Kirk Ellis
Senior Vice President, Quality Assurance
Kirk Ellis became Senior Vice President of Quality Assurance at CreditRiskMonitor® in 2019 after previously serving as Vice President; he has led the QA department since 2008. Mr. Ellis guides a team of more than 30 data and financial analysts who ensure the data quality and integrity of our information and scores, including benchmarking the ongoing accuracy of our proprietary FRISK® Score.
He has more than 20 years' experience in information services, focused on financial data collection, quality and research. He joined CreditRiskMonitor® in 2005 as a research analyst and has held a series of progressively responsible data leadership roles. Before coming to CreditRiskMonitor®, Mr. Ellis managed data and analytics teams at Citigate Financial Intelligence and at Thomson Financial Research.
Mr. Ellis holds a B.A. in Economics from the State University of New York at Purchase.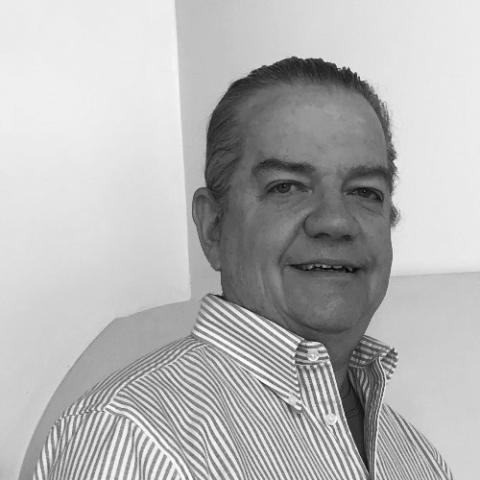 Camilo Gomez, Ph.D
Senior Vice President, Data Science
Camilo Gomez, Ph.D. signed on for his second tour of duty with CreditRiskMonitor® in November 2020, having first joined the Company in October of 2009. During his decade-long first tenure, which ended in June of 2019, Dr. Gomez served as Senior Vice President of Quantitative Research. In between stints at CreditRiskMonitor®, Dr. Gomez held the role of Chief Analytics Officer for Beyond Finance, Inc.
Prior to joining the Company in 2009, Dr. Gomez was a principal at Lone Pine Mesa LLC, where he consulted with companies in the area of specialty finance since 2005. Prior to that, he was a Managing Director at Standard & Poor's Risk Solutions group since 2001.
Before S&P, Dr. Gomez was co-founder and Group Head for Financial Analytics for the Center for Adaptive Systems & Applications ("CASA"), a company spun off from the Los Alamos National Laboratory where he had been a researcher. Formed in collaboration with Citibank, CASA provided quantitative analytical consulting services to Fortune 500 companies. A major focus at CASA was to develop scoring and economic response models covering different regions of the globe.
Dr. Gomez earned a B.S. in 1980 and a Ph.D. in 1985 from the Massachusetts Institute of Technology.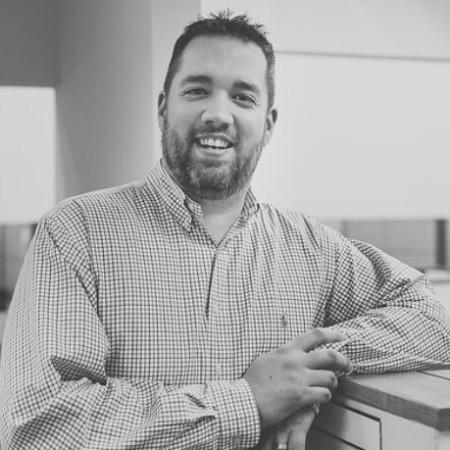 Chris Chach
Vice President, Client Services
Chris Chach joined the CreditRiskMonitor® executive staff in 2017. He has served the company since 2012, rising up from an Account Manager role to his current position as Vice President of Client Services.
He heads a team of more than 15 account managers and works tirelessly across departments to build the synergy necessary to improve client care – an attitude born out of spending half his life in retail and telecommunication customer service. His ethos is tailored, proactive dedication for each account, based on the experience and knowledge that no two clients use the CreditRiskMonitor® service the same way. From 2013 to 2017, Mr. Chach led the charge in growing the trade department, greatly increasing client retention and sales in the process. 
Mr. Chach earned his B.A. in Sociology from Binghamton University.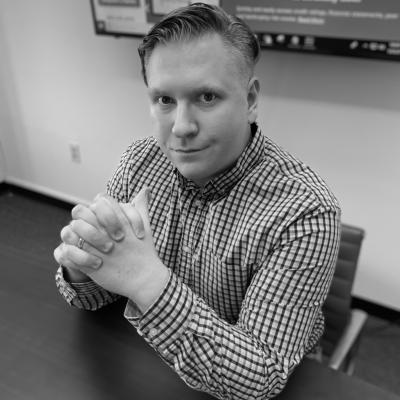 Nicholas Walz
Vice President, Marketing
Nicholas Walz joined CreditRiskMonitor® in 2017 and has served as Vice President of Marketing since the summer of 2018.
His experience has touched all realms of B2B and B2C digital marketing, including content development, front-end web development, e-mail marketing automation, lead generation, events (trade shows, seminars, and webinars), graphic design, and social media. Immediately before coming aboard to the CreditRiskMonitor® team, Mr. Walz served as Senior E-Commerce Manager for Vitec Imaging Distribution, Inc., where he led the company's U.S. division into becoming the No. 1 territory for revenue and profitability in online sales. Mr. Walz began his career as simultaneously a digital producer for the United States Tennis Association and sports journalist with Gannett.
Mr. Walz earned both an M.A. and a B.A. in English from the State University of New York at Albany.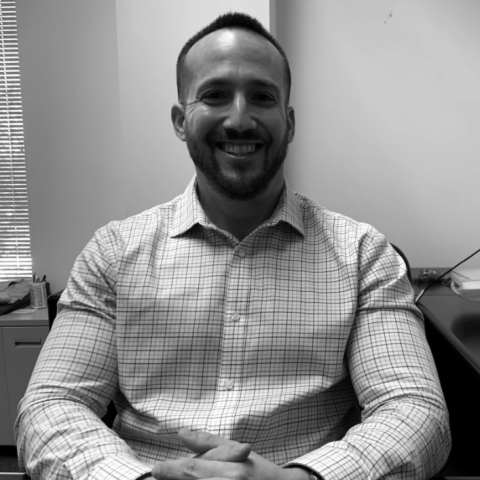 Brian Beckley
Vice President, Sales
Brian Beckley was promoted to Vice President of Sales in 2019, where he currently leads the team of New Business Account Executives and Sales Managers and is responsible for the continued development of the New Sales team to ensure revenue growth for the company.  
After spending his first six years as an Account Executive, and being one of our top sales producers, Mr. Beckley was promoted to Sales Manager in 2016. During that time, he hired, trained, and coached Account Executives and helped them to achieve individual sales success which contributed to sustained revenue growth for our company. 
Throughout his entire career with our company, Mr. Beckley has excelled at executing and training our sales process and continually strives to reinforce and further enhance that process. As VP of Sales, he has taken a major role in the introduction and implementation of various new sales enablement tools to further enhance and improve the performance and success of the New Business Sales team. 
He previously spent six years at Amerilist Inc. a Direct Marketing brokerage firm as an Account Executive. It was there that his consultative approach was born out of the necessity of understanding his clients' needs by first getting to know their business and their goals. 
Mr. Beckley holds an A.A. in Liberal Arts & Humanities from RCC.